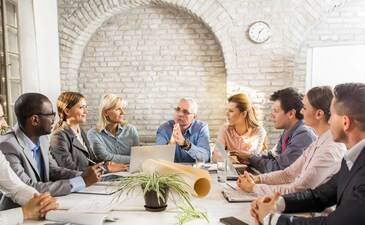 Retaining Municipal Employees and Council.
September 26, 2023 - 12:00 pm – 1:00 pm
On Tuesday September 26 at 12:00 p.m. People First HR will be joining us to discuss how municipalities can retain staff and council in the webinar Retaining Municipal Employees and Council.
Today's ever changing workplace can present many challenges with one of the largest being retention of talent. This session will discuss approaches and strategies to retain critical talent. From the initial start of the employment life cycle – recruitment and throughout an employee's career, with your municipality, there are a number of touchpoints that will have a significant impact on the retention of municipal employee's.
Topics will include:
Recruitment as a first step
What influences employee departures?
What's within council's control
Approaches that can gauge the "temperature" of employee engagement
Strategies that can increase retention
If you can't make it to the live event, don't worry! A recording will be sent out to all registrants. All webinar recordings are also available on SUMA's member portal, accessible at suma.org/member-login.

Sponsored by SUMAssure, this webinar is free to all SUMA members. Non-members can attend for the cost of $45 plus GST.
View All Events