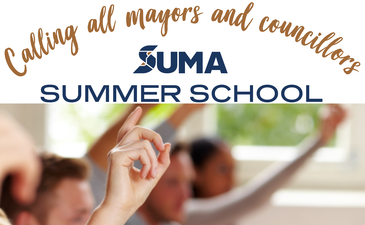 SUMA Summer School
$350 + GST
Repeats: daily until August 26, 2022.
University of Regina, online
SUMA will be hosting SUMA Summer School for Saskatchewan mayors and councillors on August 25 and 26, 2022. This will be a hybrid event with the in-person component taking place in Regina at the University of Regina.
This two-day workshop will provide engaging discussions, exciting guest speakers, and opportunities to problem solve with peers. Upon completion, both in-person and virtual attendees will receive credit for the Municipal Leaders' Roles and Responsibilities module of the Municipal Leadership Development Program (MLDP).
Register by July 21 to take advantage of the early-bird rate. All SUMA members who register by July 21 will be entered to win a free registration to SUMA Summer School.
View All Events