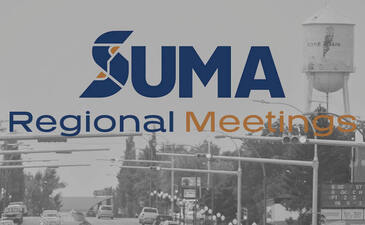 Northwest Regional Meeting
$40
Meetings and Other Events
Legends Centre - Multipurpose Room, 701 Centennial Boulevard, Warman
Open to mayors, councillors, and administrators from SUMA member municipalities, regional meetings are an opportunity to discuss common issues with others from your region, take in an education session, and learn what SUMA is doing. The 2022 regional meetings will also mark the start of consultations on SUMA's governance review.
Join us on October 14 for the Northwest Regional Meeting.
The meeting is being held in Warman. For those unable to make it in-person, there is an online option available. Register by October 6.
Learn more about SUMA's 2022 regional meetings.
View All Events