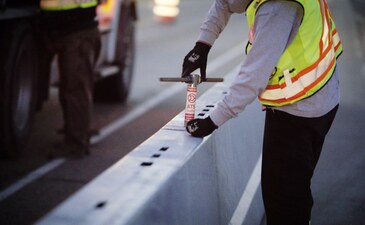 Creating Safer Roads: Guardrails and accessing funds for improved road safety
November 21, 2023 - 2:00 pm – 2:00 pm
Do you want to ensure your municipalities roads are safe? Are you wondering how you can access funds to support road safety?
Join us on Tuesday November 21 at 2:00 p.m. for the webinar Creating Safer Roads: Guardrails and accessing funds for improved road safety. In this webinar ATS Traffic, a Kinetic GPO partner, will tell us about funding opportunities available to municipalities for improved road safety, and how guardrails can ensure safety on the road ahead.
If you can't make it to the live event, don't worry! All webinar recordings are also available on SUMA's member portal, accessible at suma.org/member-login. If you have questions you would like answered during the session, put them in the Questions and Comments box on the registration form and we will ask them on your behalf.

Sponsored by SUMAssure, this webinar is free to all SUMA members, non-members can attend for a fee of $45 + GST.
View All Events