Sponsorship, Tradeshow, and Advertisting Information

The 2023 SUMA Municipal Marketplace tradeshow is confirmed for Monday, April 17 and Tuesday, April 18 at TCU Place in Saskatoon. Apply here.
Check out our interactive floorplan to pick the perfect booth. Please note: to access the map of the lower level, click the map and then click "lower level".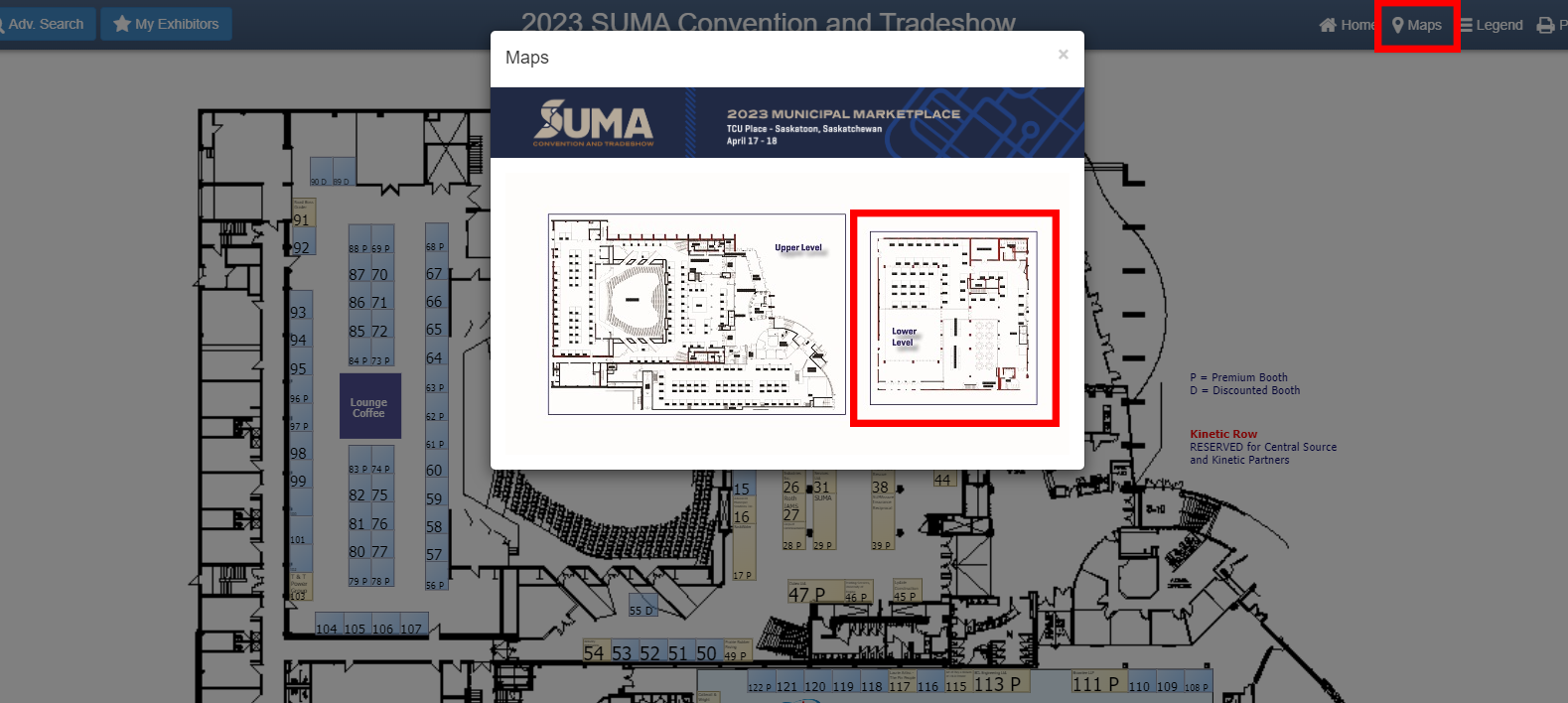 Sponsorship Opportunities
Our sponsorship opportunities include several perks, including:
Premium Tradeshow Booth at the Municipal Marketplace
Logo recognition on the SUMA website
Logo recognition in the post-Convention edition of SUMA's quarterly publication, Municipal Voice
Table cards featuring logo recognition in the main Convention hall
Rolling Powerpoint with logo recognition in the main Convention Hall between sessions
Sponsor recognition and 10 per cent off ad space in SUMA's Convention App
First right of refusal: a similar package for Convention 2024
First pick for booths at Convention 2024.
Interested in sponsoring a portion of the 2023 SUMA Convention and Tradeshow? Click here for our 2023 Sponsorship Package.
Questions regarding sponsorship and tradeshow? Please email marketing@suma.org or call Catherine at 306-525-4466.
SUMA has been made aware of past tradeshow vendors receiving phone calls from someone claiming to be booking hotel rooms for tradeshow vendors. The display may come up as "Tradeshow Planner", with 949-535-1872 the associated phone number. The individuals on the line will ask for credit card information to hold the room(s).
Please be advised that no one from SUMA will call a tradeshow vendor to book a hotel room. If vendors are wishing to book rooms, please contact hotels directly.
SUMA has been made aware of past tradeshow vendors receiving letters that appear to come from us, but are actually from the International Fairs Directory. The letter requests vendors send in company information. SUMA is in no way affiliated with the International Fairs Directory, and will never provide your information to outside organizations. Please do not reply to these inquiries.
Please see example below: